Asian contemporary Scene Part I Journal to The West
2016.12.29 - 2017.04.20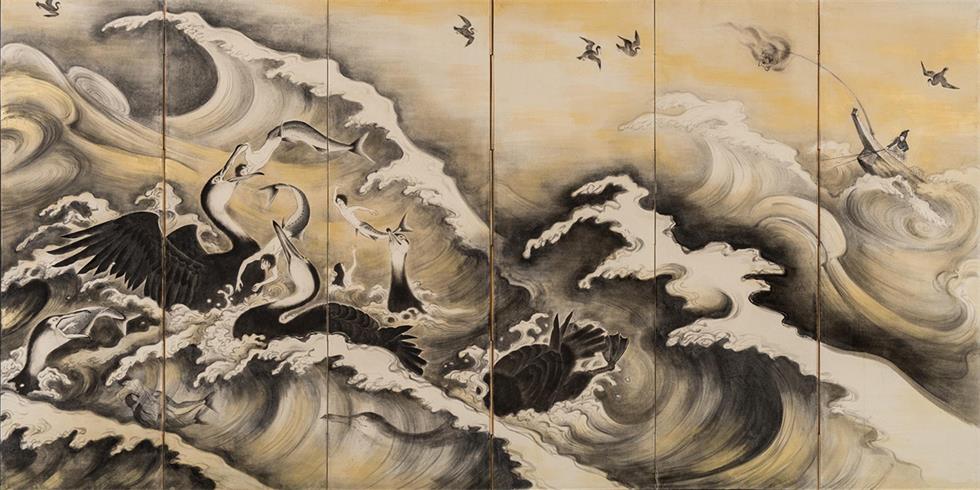 Journal to The West
The Asian Contemporary Scene is Modern Art Museum ,Shanghai one-year curation program aimed at displaying a diverse perspective through thinking and exploration of different topics in the 21st century's "hybridity" globalization context to arouse an inter-generational, cross-boundary and cross-cultural dialogue and connection between neighboring Asian countries sharing the same origins of culture and heritage and to some extent form an Asian Contemporary thinking entity.
Journal to The West, the first exhibit of the Asian Contemporary Scene, mirrors the reflection, penetration and integration of Chinese and Western views and reflects how Asian contemporary artists chew over the function and inspiration of fables and legends from their own cultures in the context of globalization. The artists' creation is realized by "empathy"-imagining ourselves in others' space, similar to the technique of colonizing others' space. But in Walter Benjamin's interpretation, "empathy" has become a way of embracing others and opening up "our" space. For that reason, the "anecdotes" we see become a reconstruction of the present rather than the past.
The four artists invited for this exhibition are Dash iNamdakov, Jagannath Panda, Jin Sha and Kimura Ryoko from Buryatia, republic of Russia, India, China and Japan respectively. Structurally and figuratively, their works coincidentally express more mysticism and polytheism in the narration of folk myths, dreams, memories and social development. It's like they are shrouded in layers of magic veils.
Ryoko, graduated from the major of Wall Paintings at the School of Graduates, Tokyo National University of Fine Arts and Music, presents a daydream of a fertile, luscious oriental paradise with roots in the ukiyo-e tradition, or images like monsters and Eagle Man in ancient books and anecdotes. Ryoko also integrates traditional ukiyo-e erotic description with animation aesthetics and composition of Western figure painting, and uses men as an object of appreciation to show their luscious, cheerful and elegant attitudes.
Jagannath Panda, the son of a Hindu monk, studied abroad in London and graduated from Royal College of Art. With personal experience of the historical changes and cultural impact brought by urbanization, Panda gazes at various buildings in today's industrialized society through spiritual eyes of enlarged animals and depicts the past wilderness era. The artist' works are like a mirror that deeply infects the participants and enables them to see themselves in it, awakening their inner perception and buried memories.
Artist Jin Sha, travelling between Beijing and Sydney, exhibits a portrait of Renaissance celebrities outlined in silk and traditional Chinese painting. It's a different soft image strongly contrasted against the Western classical paintings in terms of material and context, full of strangeness and enchanting magic. The works are entitled "Salute to Masters", but in fact, call attention to inherent charm of Chinese culture that once shined like Western Renaissance. The face of the characters in the paintings is deliberately omitted to evoke the thinking and imagination of the audience, which is also a tradition of literati paintings.
"My ideas of art started in childhood, when we sat by the campfire, and looked up at the deep black sky and twinkling stars above the prairie. That's a wonderful feeling of peace, harmony and unity with the nature". Dashi Namdakov, born by the Lake Baikal, practices his Shamanistic belief through art. As a world-renowned artist and jewelry designer, he walks between the preciseness of a Western classical college and the spiritual mystery of the nomadic people and converts the ferocious animals, warriors and mounts into tranquil art and fashion symbols while giving them sacred primitive power.
Journal to The West is a return to the oriental feelings, which are delicate and deeply-hidden, as well as true and complicated. When we see the East and the West as contrasting parts, remember we are already a part of it.